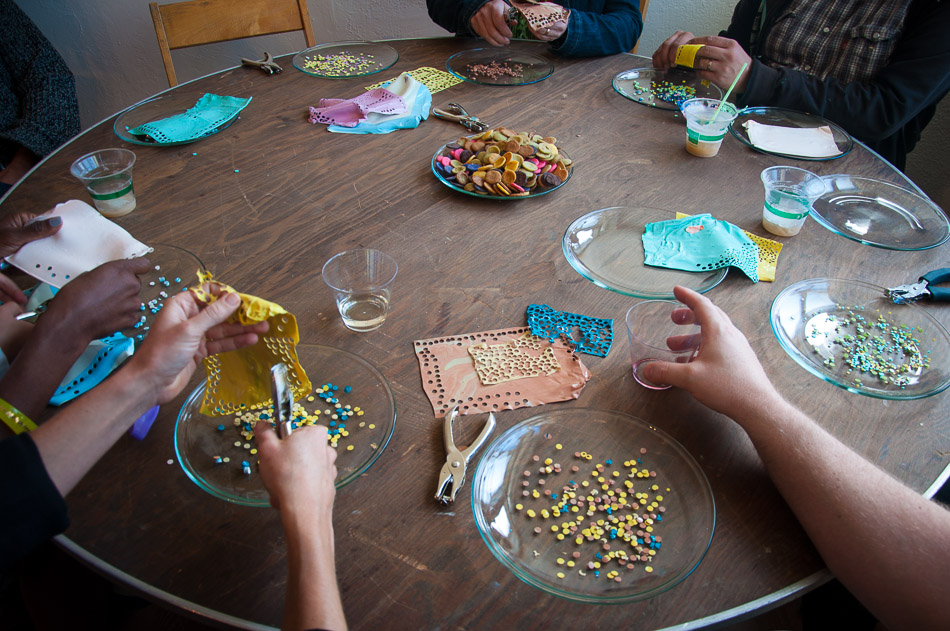 On May 16th, fresh sheets of paint were installed on the wall, from the ceiling, off the wall and draped over sawhorses. Over the course of nearly 2 months, these "fresh" paint sheets, stitched together only by their own sticky-ness, have evolved, melted, stretched, torn, expired.
We hope you can join us for what I like to consider the Ribbon Cutting, but really there is no ribbon. There is no grand opening either. Instead, a special closing celebration in which guests can witness and participate in the dismantling and repurposing of the lengthy stretches of paint sheets by hole punching them into confetti, a celebratory material.
5pm Cocktail hour with Confetti Punch (for drinking)
6pm "Ribbon Cutting"
6:30-8pm Punching Paint (into confetti)
8pm Weigh your paint confetti pile for a chance to win!